REQUIRED USER TYPE: PLANNER - ACCOUNT ADMIN (LEVEL 3)
Questions about User Types? Learn More.
Like most online services we offer the ability to store a credit or debit card on your account as well as the ability to enable the automatic processing of your account's monthly/annual payments with said profile.
Thankfully, if this information is ever in need of an update, one can do so with ease by following these steps: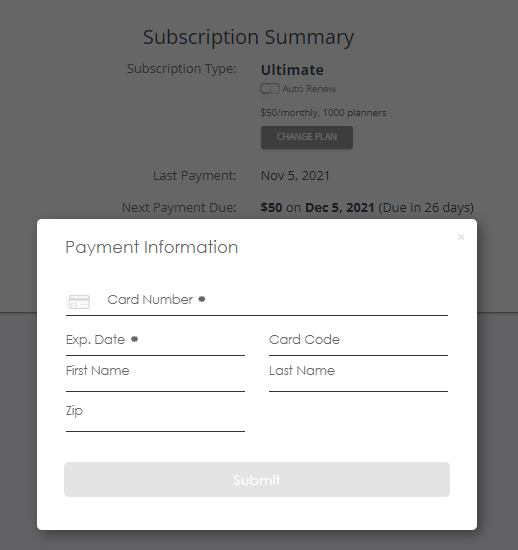 Click "More"
Click "Organization Account" from dropdown (Requires Planner Level 3)
Click "Subscription/Billing"
Click the "Auto Renew" toggle to

disable auto renew

.

Not necessary if auto renew is already disabled

Click the "Auto Renew" toggle to

enable auto renew

.
Fill out required fields
Click Submit