Customized Service Data allows you to define your own fields, images, and links you'd like to associated with the general information about a service or series. Here are a couple ideas for how this might be used, but the possibilities are limitless!
Artwork for the service or series
Service type
General worship/production volunteer needs (i.e. full choir, acoustical set, etc.)
Live versus video message indicator
To access this area and begin adding your fields please review the following: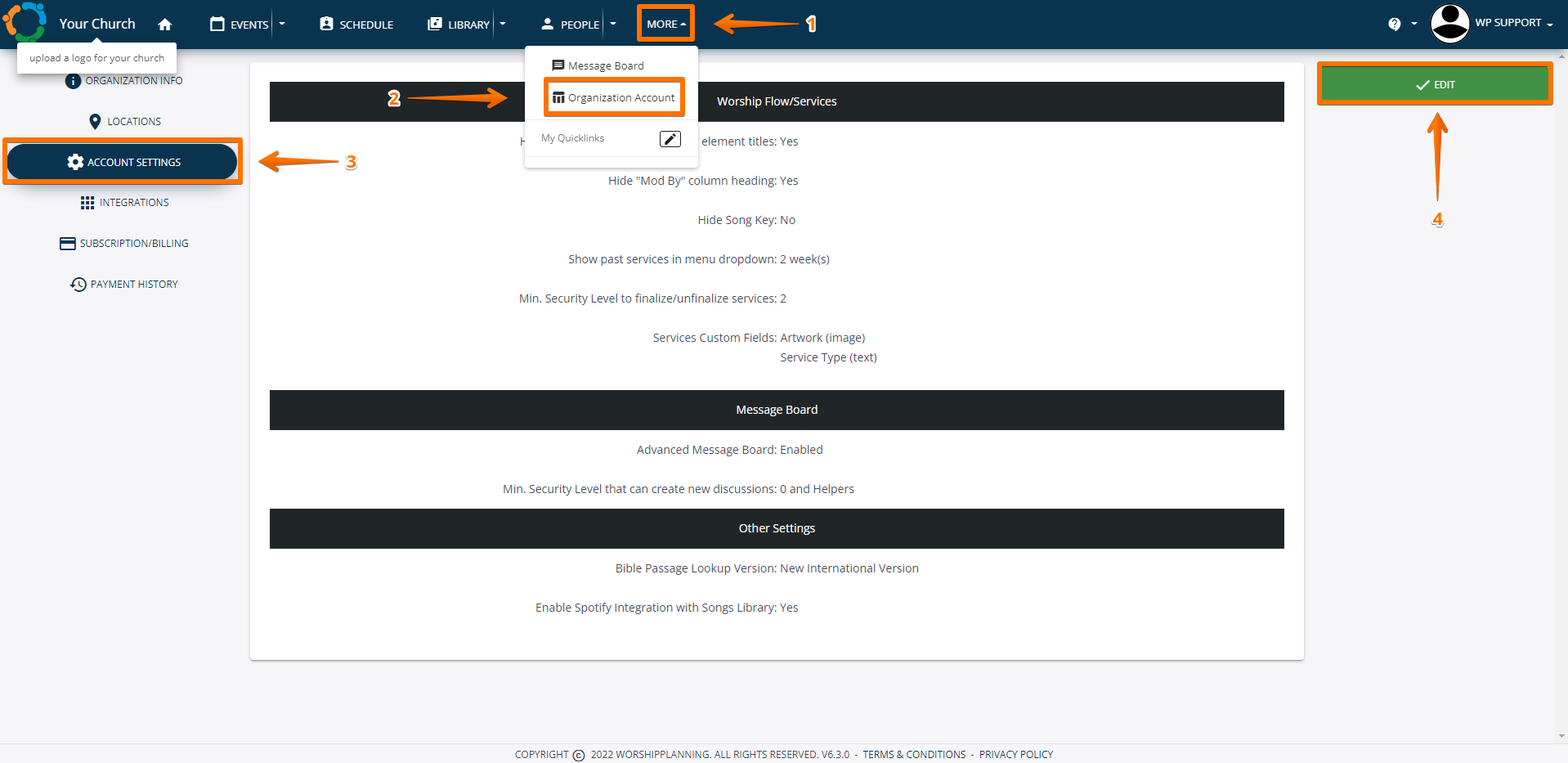 Click "More"
Click "Organization Account"
Click "Account Settings"
Click "Edit"
Click "+ Add" button
Fill out form with desired details and click "OK"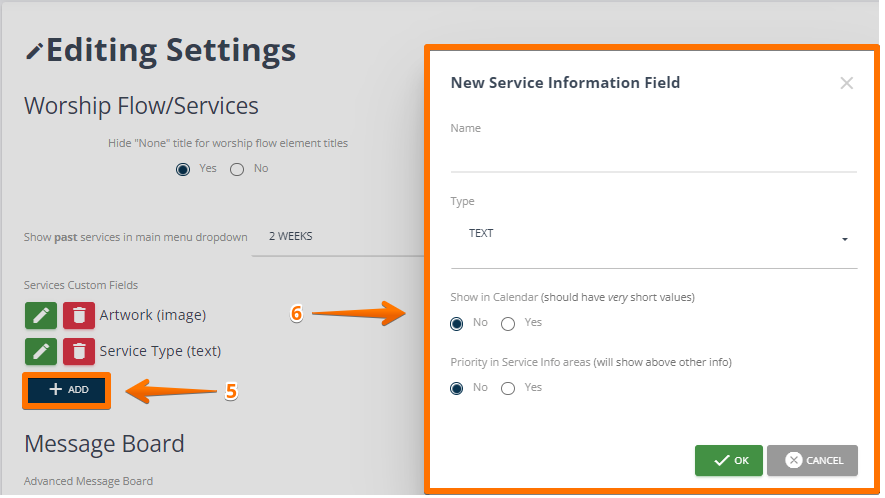 After following the steps listed above, you will find your new custom field available as an option when adding/editing events moving forward!